With 2018, strict environmental control and the "Import of raw materials for solid waste environmental protection control standards," the development is expected to March 1, 2018 implementation. Which scrap metal mixed with more than 2mm powder waste, can not stand total imports of 0.1% of scrap metal, waste paper and waste plastics can not exceed 0.5% of the total. The tight supply of raw materials, which will further affect the plumbing valve industry price fluctuations.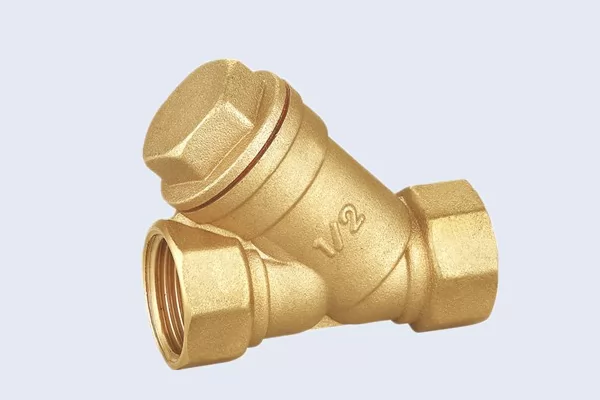 At present, domestic carton, plastic, copper prices have been running high, it is estimated that with the policy of landing, the industry price in 2018 there are further factors.

1, The tight supply of raw materials of copper, the price may rise further.

Because scrap metal and other raw materials import restrictions, a direct result of price fluctuations, the current market impact is still shocks, the price of copper has been tending to rise. Ibid. With the economic recovery in Europe and the United States, the demand for raw materials has increased and tensions have also been added to the raw materials. As mentioned above, the supply of large-scale copper mines is affected by workers' strikes and the proliferation of various speculators, which will exacerbate the price hikes in the industry.

2, Carton costs, accessories products also rose further.

Carton costs rose sharply this year, supporting raw materials also led to rising costs, but also plunge valve causes.

3, Plumbing valve supporting enterprises will gather or shut down the industrial park, a direct impact on cost increases.

The original supporting parts enterprises, many of them are family workshops, in their own home production, the basic cost of rent is zero, the current unified request to the industrial park production, will increase the operating costs of ancillary business, and ultimately the cost of conducting the plumbing valve industry above.

4, Rising labor costs, will lead to labor costs and price hikes.

In 2018, recruitment is harder and costs go up further. Many workers also suffer from further shortage of basic workers due to the disproportionate wage income and cost of living. This is also a factor that leads to increased costs.

Of course, for 2018, plumbing valve industry trend, national policy and large environmental factors are still greatly linked, the future remains to be seen, but on the whole, the industry price increases, it is estimated that the new normal.
Ningbo Acro Fluid Control Co., Ltd. (NAFCO) is a professional brass valve manufacturers in China for floor heating manifolds, such as brass ball valves China, Brass radiator valves, brass gate valves, brass angle valves, brass check valves, brass float valves, radiator valves China, thermostatic radiator valves, brass fittings China.
In case of futher questions, please feel free to contact NAFCO at www.acrofluid.com, or send emails to support@acrofluid.com.