Brass is any alloy consisting primarily of copper, usually with zinc. In some cases, copper with tin is considered a type of brass, although this metal historically has been called bronze. This is a list of common brass alloys, their chemical compositions and the uses of the different types of brass.
These brass materials are popularly used for China brass valves and fittings, for example, brass ball valves, brass gate valves, brass angle valves, brass raidator valves, brass bibcocks, brass faucets, brass fittings.
This PDF file shows the tpyes of copper, and specifys the specifications, grades and properties for different kinds of copper and brass materials,

will help you to select correct brass materials for your valves and projects, we also have detailed tips and steps for you at
NAFCO | How to Select China Brass Valve Material.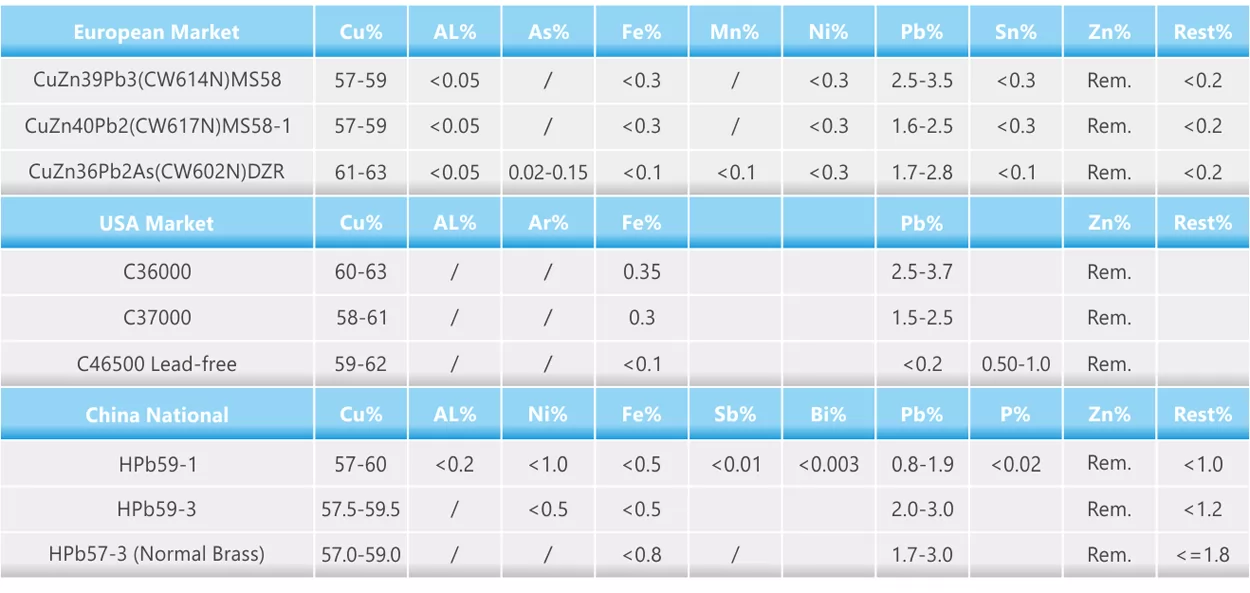 More articles of brass valves that you may be interested: