Bending Test is to check the torgue strength of brass ball valves from vertical side, it's very basic test for brass ball valves.
There two ways of arrangements for bending Test of Brass Ball Valves: for straight brass ball valve and angel brass ball valves.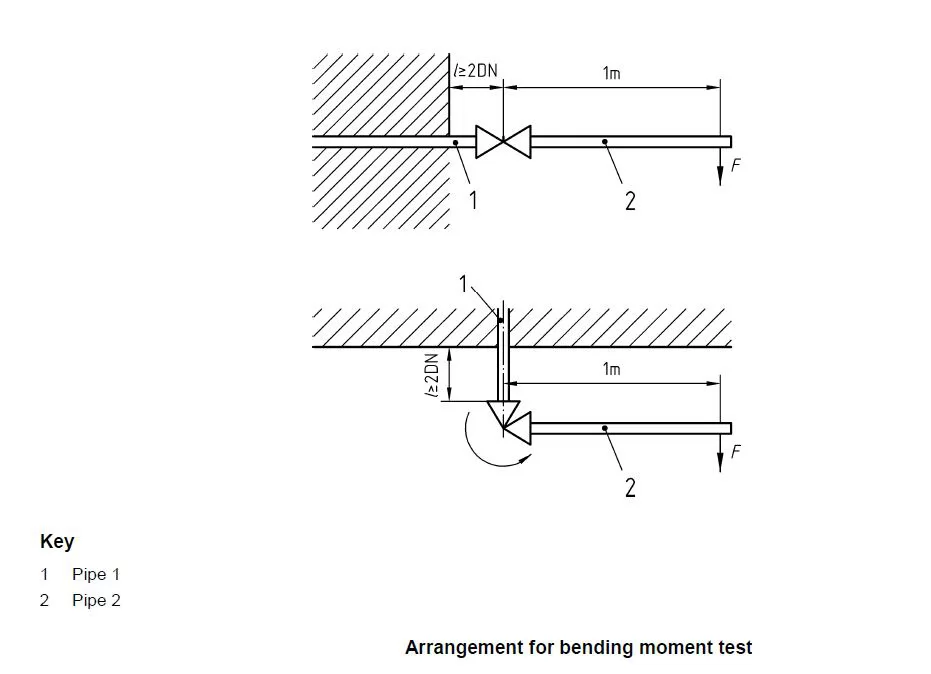 1. Bending moment MF1 at the axis of the closure member
a) Use the same brass ball valve and the same arrangement as for the torque test;
b) apply force F, for 10 s at 1 m from the axis of the closure member so that the bending moment MF1 is
produced;
c) with the stress removed, measure the external and internal leak-tightness

The stress MF1 represents the installation stress.
The stress MF2 represents the stress to which the valve may be submitted during service.
2. Bending moment MF2 at the axis of the closure member
a) Apply MF2 (see Table 9) for 900 s to the same valve as for the bending moment test MF1;
b) during this time the internal and external leak-tightness and operating torque are measured.
The brass ball valves shall not be broken physically, or not leak in hydro pressure test afterwards. Otherwise it will be indentified as inqualified products.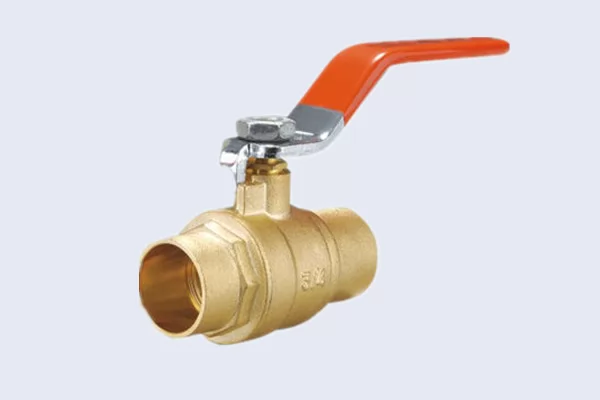 NAFCO is a quality China brass valve manufacturer and supplier, have full line of brass valves China, brass ball valves, brass gate valves,brass radiator valves, brass angle valves, as well as relevant brass fittings. we supply kinds of brass valves and brass pipe fittings with reliable and stable quality, you are welcome to inquiry with us at sales@acrofluid.com.