Brass ball valves
are made of
brass raw materials
that used to switch the flow in fluid control systems, which have obvious advantages in performance compared to traditional iron valves. Function and performance is an important factor to evaluate a product, while the maintenance is an important means to ensure a product value.
Manual maintenance is essential for
brass valves
: a good maintenance not only ensures the full performance of the valves, but also helps to extend lifetime of the valves, therefore reduces the replacement frequency and cost consumption.You may ask: "how and what maintenances can help to increase performance of brass valves?"
As a professional
China brass ball valve manufacturer
,
NAFCO
researched and developed hundreds series of brass valves, with top quality valve product in China and abroad, which favored by domestic and foreign users, are pleased to share our experiences of maintaining brass valves.
1. Cleaning work
Brass valves
will inevitably be contaminated with some pollutants before installing and in the process of use, because of the processing environment and the application of environmental factors. The operator shall ensure valve performance through some professional cleaning operations, especially when
the higher frequency of rain, grease and so on.
2) Ancillary work
In case of long time not use, the operator shall take protective measures according to the type, structure and gland of
brass valves
. The main method is to use wax paper paste integrated plastic sheet to seal the valve ends to prevent dirty and pollution.
3) Daily work
The operator may use a waterproofing device such as linoleum or rainco
at to shelter the
brass valves
and avoid contact with the rain, when used in an open-air environment.
The above methods have been proven to be effective for
brass valve
maintenance. It's quite necessary to pay attention to the maintenance and protection of brass valve, so as to extend its lifetime.
Should you have further questions, welcome to visit www.acrofluid.com or cont

act us:
mail@acrofluid.com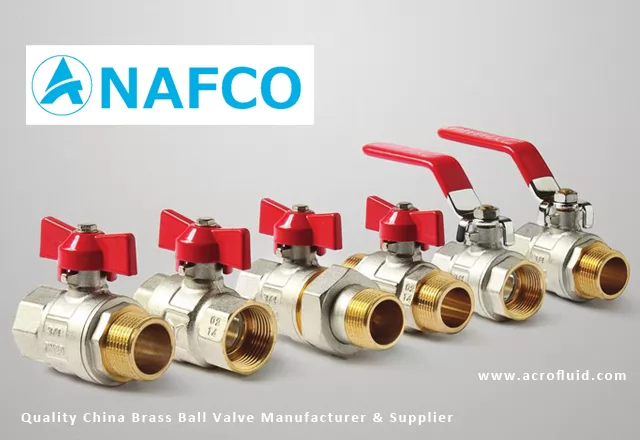 More articles of brass valves that you may be interested: